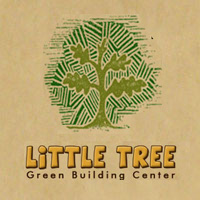 Little Tree is a fertile ground for green builders and home owners in Bali who are in need of eco-friendly building materials and home supplies. Green buildings... that's us!

Little Tree Bali - Green Building Centre
PRODUCT CATEGORIES
BioChem Bio Paint Acrylic Top Coat (EP 3050)
This is a water-based acrylic PU with a high performance top coat substance suitable for wood, bamboo, rattan, and some natural fibers, whether interior or exterior.
ENQUIRE ABOUT THIS PRODUCT
Water-based acrylic PU
Low cost emulsion
30% of solid content
Suitable for wood, bamboo, rattan, and some natural fibers (e.g. furniture, doors or windows, sills, handicrafts and other home decoration, whether interior or exterior)
Colors: clear gloss and clear matt
Size: 1 Kg & 4 Kg can
Use Biocolor Wood Filler to seal wood pores and refine the wood surfaces if needed
Apply Biocolors Wood Stain based on the variety, function and color as you want, if needed
Apply Biocolors Sanding Sealer to seal the pores, lock color and increase the performance of coating result, if needed
Apply Acrylic top coat EP 3050 as top coat
Type: all acrylic
Wet color: milky white
Dry film color: gloss transparent
Non toxic
---
SIMILAR PRODUCTS
---
---