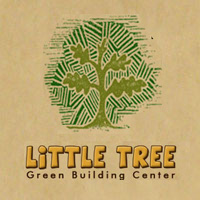 Little Tree is a fertile ground for green builders and home owners in Bali who are in need of eco-friendly building materials and home supplies. Green buildings... that's us!

Little Tree Bali - Green Building Centre
PRODUCT CATEGORIES
Belazo Wall Paint ME88
Belazo ME-88 is a 100% acrylic water-based exterior wall paint that is also very durable for interior paint jobs.
Available colors:
Dusky Rose
Golden Ochre
Dandelion
Summer Sun
Spring Green
Vanilla Cream
ENQUIRE ABOUT THIS PRODUCT
100% acrylic water-based exterior wall paint
Coverage of up to 16 m2/liter per coat
Low VOC (Volatile Organic Compounds)
Protected by anti fungus and exterior pigments
Highly washable
Alkali resistant
Durable
The surface to be painted must be clean, dry and free of sand, dust, oil and mildew
For a new wall surface, it is recommended to allow for 1 month of drying time
For old wall surfaces, please check the condition of the original paint and if necessary scrub it to remove loose paint
This product is a non-flammable aqueous emulsion paint
For cleaning, wipe with absorbent material
Reacts with strong oxidizing agents and acid
---
SIMILAR PRODUCTS
---
---