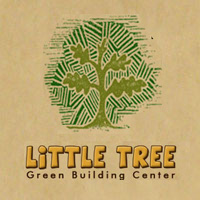 Little Tree is a fertile ground for green builders and home owners in Bali who are in need of eco-friendly building materials and home supplies. Green buildings... that's us!

Little Tree Bali - Green Building Centre
PRODUCT CATEGORIES
ClayCoat
This product is a mixture of clay, paint and binder, which allows the colors of clay - and some of the texture of clay - to be added to surfaces traditionally treated only with paint.
ENQUIRE ABOUT THIS PRODUCT
Mixture of clay, paint and binder
Allows the colors of clay - and some of the texture of clay - to be added to surfaces traditionally treated only with paint
All the substances contained are very natural and low VOC
Good for internal and external application
The 3 available colors are creme, cappuccino and cocoa
Made to order only
The application is similar to other wall paints, but requires a brush
Cat Taro can be applied with or without using base alkali sealer, which will enhance the color
As with other paints, care must be taken to ensure that the surface to be painted is clean and free of dust
---
SIMILAR PRODUCTS
---
---