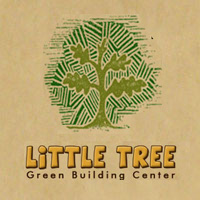 Little Tree is a fertile ground for green builders and home owners in Bali who are in need of eco-friendly building materials and home supplies. Green buildings... that's us!

Little Tree Bali - Green Building Centre
PRODUCT CATEGORIES
Bona Prep
Bona Prep is a ready to use conditioner/cleaner designed for preparing existing or pre-finished surfaces, prior to the application of Bona waterborne finishes.
ENQUIRE ABOUT THIS PRODUCT
Optimizes adhesion of new finish
Pre-mixed and ready to use
Fast – just spray and buff
Removes scuff marks
Particularly useful for preparing existing sealed sports floors prior to the application of Bona Sportive Finish, where additional contaminants may be present on the surface
Preparation
The surface to be treated must be free from oil, wax and other contamination.
Floors that have been treated previously with polish or similar must be sanded back to bare wood prior to overcoating. Prep cannot be used on floors maintained previously in this manner.
For factory pre-finished flooring, contact the manufacturer for specific recoat recommendations.
Always check the intercoat adhesion prior to application of a finish.
Prepare a small area using the Prep system and apply a coat of finish.
After 2-3 days scratch the floor surface gently with a coin.
If the finish stays firmly attached to the surface the adhesion is satisfactory.
Remove dust/grit etc using a vacuum, broom, scissor mop or other dry cleaning method.
Clean the floor thoroughly using Bona Parkett Cleaner.
Application
For small areas the application may be carried out by hand with a spray bottle. In larger areas Prep may be applied by spray buff or scrubber/drier machines or alternatively in a thin layer using a mop. Application rate: 40m²/litre per application. Apply to an area of approx. 10 m² each time. N.B. It is important that Prep is allowed a few minutes on the surface of the floor to work before being removed.
Once Prep has been applied the surface of the floor should be carefully cleaned using a standard speed buffing machine (150-200 rpm) and a green maintenance pad. Care should be taken to ensure that no areas of the floor remain untouched by the buffing/cleaning process.
Immediately after a section has been buffed it should be cleaned using a mop dampened with Prep.
Allow the surface of the floor to dry thoroughly.
Abrade the surface using Bona Scrad.
Dust from the abrasion process should be removed using a mop or similar dampened with Prep. If required the floor should be vacuumed or similar prior to this operation.
Allow the surface of the floor to dry thoroughly prior to the application of the finish.
pH-value : Approx. 7
Density : 1.0 kg/dm3
Dilution : Ready to use. Do not dilute.
Drying time : Approx. 15–20 minutes
Application rate : 40 m2/litre per application
Cleaning of tools : Clean in water
Flash point : Non-flammable
Shelf life : At least 2 years, from the date of production, in unopened original container
Storage / transport : The temperature must not fall below +5°C or exceed +25°C during storage and transport
---
---
---